In a data binding process, whenever data is changed, it is reflected automatically by the elements bound to the data.
Boolean attributes are attributes that can indicate true / false values by its presence on an element. For example, disabled is one of the most commonly used Boolean attributes.
V-bind
HTML attributes, change the style, and assign classes with the help of binding directive called v-bind available with VueJS.
Example
Output
Before clicking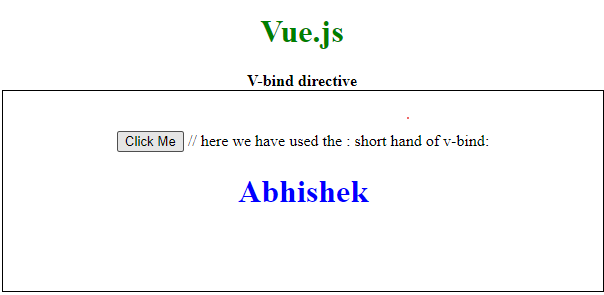 After click