Digital marketing and search engine optimization (SEO) both depend on link building. It refers to the procedure of obtaining links (also known as hyperlinks) from other websites to your own. These backlinks, also known as hyperlinks, are crucial for search engines like Google in determining a website's authority and ranking in search results.
Here are some essential ideas regarding link building:
Link building is the process of getting other websites to link to yours. This can be done through a variety of methods, such as guest posting, social media, and broken link building.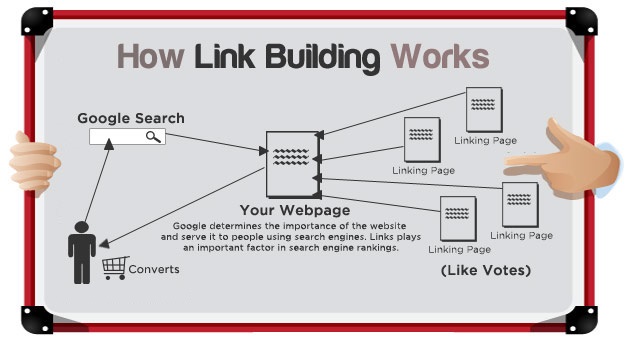 Link building process with website and backlinksOpens in a new window
Backlinks are links from other websites to yours. Backlinks are important for SEO because they help search engines determine the authority and relevance of your website.
The quality of the backlinks you have is more important than the quantity. A few high-quality backlinks can be more beneficial than a large number of low-quality backlinks.
When building backlinks, it is important to focus on relevant websites. The more relevant the website that links to yours, the more valuable the backlink will be.
It is also important to build backlinks from websites that have a high domain authority. Domain authority is a measure of how well-respected a website is by search engines.
Finally, it is important to build backlinks naturally. Trying to build backlinks too quickly or too aggressively can backfire and actually hurt your website's ranking.
How to do link building?
There are many different ways to do link building, but some of the most common methods include:
Guest posting: This is when you write an article and submit it to another website to be published. When your article is published, it will include a link back to your website.
Social media: Sharing your content on social media can help you get backlinks from other users.
Broken link building: This is when you find broken links on other websites and suggest that they be replaced with links to your own website.
Directory submission: This is when you submit your website to directories that list websites in a particular niche.
Comment backlinks: This is when you leave comments on other blogs and forums with a link back to your website.
Benefits for Link Building
There are many benefits to link building, including:
Improved search engine ranking: When you get backlinks from high-quality websites, it tells search engines that your website is a valuable resource. This can help to improve your website's ranking for relevant keywords.
Increased website traffic: When your website is linked to from other websites, it can drive traffic to your website.
Enhanced brand reputation: Link building can help to establish your website as an authority in your niche.
Increased backlink profile: The more backlinks you have, the stronger your website's backlink profile will be. This can also help to improve your website's ranking in search engines.
Top Free Websites for Link Building
here's a brief paragraph for each of the 38 websites known for both free link building and free guest posting:
What is Guest Posting ?
The practice of creating and posting articles or blog posts on other people's or organizations' websites or blogs is known as guest posting, sometimes known as guest blogging. Reaching a larger audience, establishing authority in a certain niche or business, and generating backlinks to one's own website are the main goals of guest posting. The following are the main benefits and elements of guest posting:
What is the advantage of guest posting?
There are many advantages to guest posting, including:
It can help you build backlinks to your website.
It can help you reach a new audience.
It can help you establish yourself as an expert in your niche.
It can help you promote your brand.
It can help you drive traffic to your website.
How guest posting is beneficial?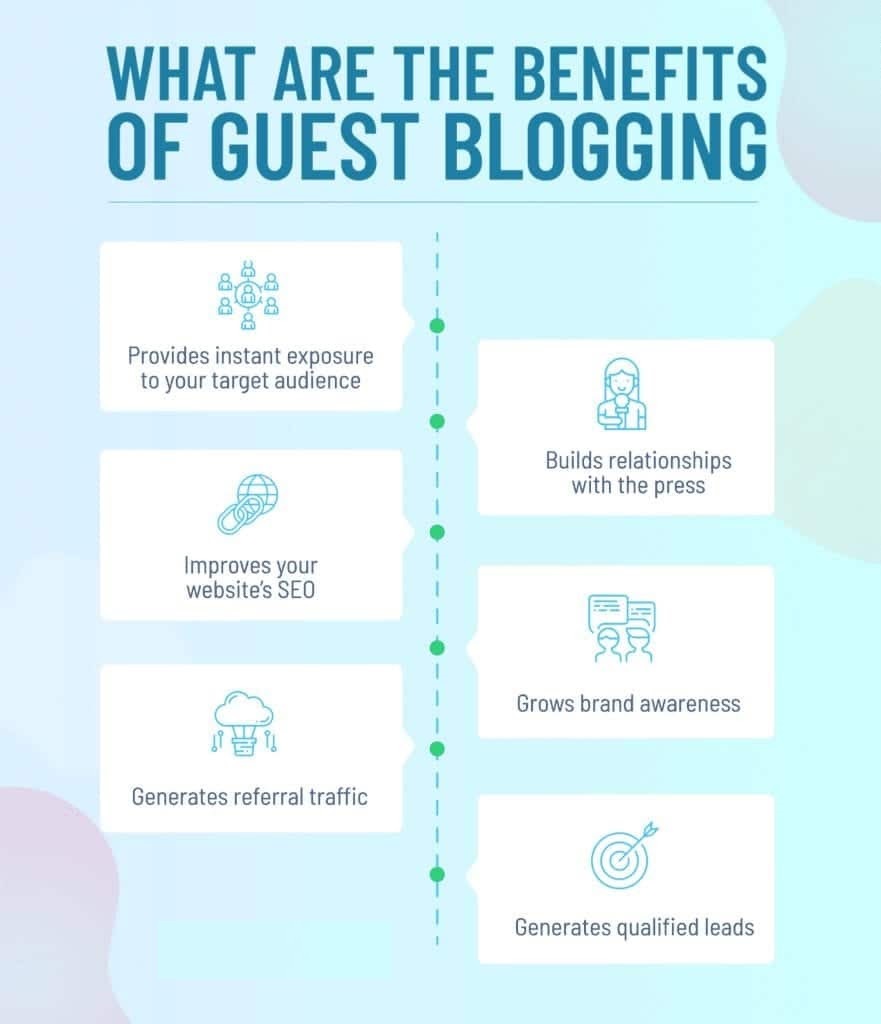 Improves Search Engine Ranking:

Guest posting can enhance your website's ranking by acquiring backlinks from relevant, high-quality websites.
Backlinks gained through guest posts can positively impact your search engine rankings for relevant keywords.

Increases Website Traffic:

Guest posts on reputable websites can drive additional traffic to your own site.
Exposure to a wider audience through popular websites can result in increased website visits.

Enhances Brand Reputation:

Guest posting allows you to leverage the credibility of the websites you contribute to.
Publishing on well-known platforms can boost your brand's reputation and authority.

Reaches New Audiences:

Guest posts enable you to tap into the readership of the hosting website.
This exposure introduces your brand to potential customers or clients you may not have reached otherwise.

Generates Leads and Sales:

Wider visibility, coupled with relevant content, can lead to increased lead generation and sales opportunities.
Engaging guest posts can pique the interest of readers and drive them to your products or services.

Establishes Expertise:

Demonstrating expertise through guest posts builds trust and credibility.
Sharing valuable insights in your niche positions you as an authority in your field.